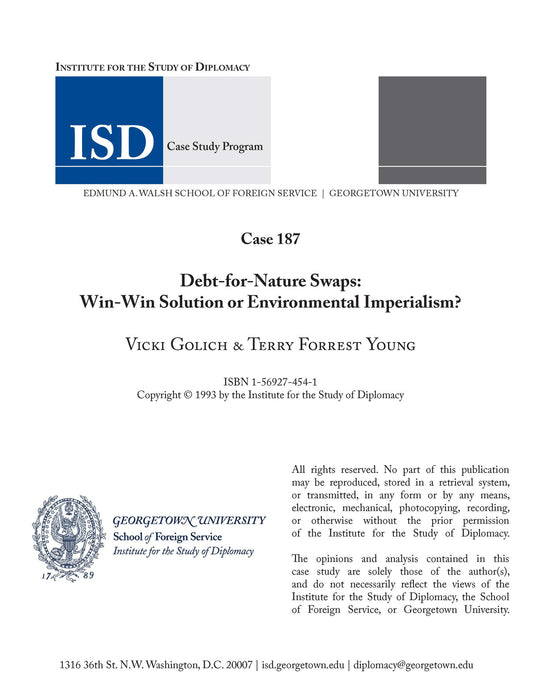 Case 187 - Debt-for-Nature Swaps: Win-Win Solution or Environmental Imperialism?
by ISD - Georgetown University
Golich, Vicki and Terry Forrest Young
This case study is designed to introduce students to aspects of the global environmental dilemma; basic attributes of the international economy that affect developing country debt; and the relationship between debt and environmental degradation in developing countries. It will familiarize students with an innovative and increasingly popular approach, debt-for-nature swaps, which promises to alleviate, if not eliminate, the debt burden and environmental pollution. This case uses the negotiation of such swaps to illustrate several fundamental concepts that apply to international negotiations, in general, and other international environmental negotiations, in particular.